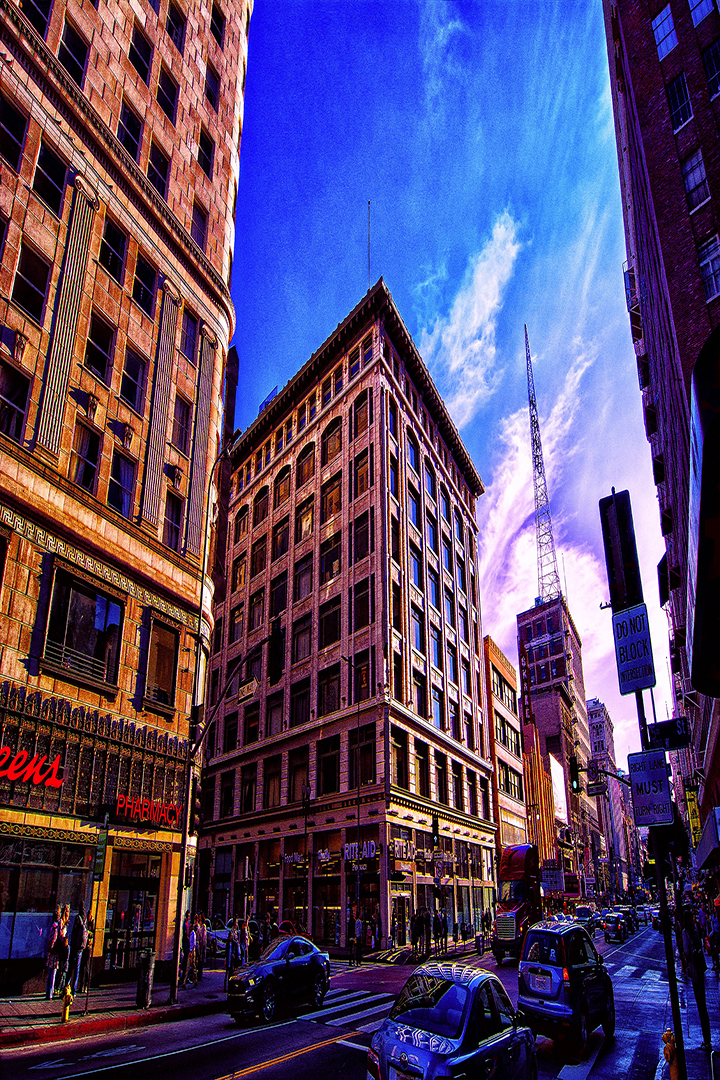 When someone says the word "Broadway," what immediately comes to mind? The theater? New York? When I hear Broadway, I envision an amazing street in downtown Los Angeles that today embraces the past as it looks toward the future.
If you could travel back to 1931 and walk down Broadway, you would find yourself on the main commercial street of Los Angeles and in one of its premier theater districts. Broadway in the '30s was home to an amazing collection of Art Deco, Beaux Arts, Revival-Style theaters, department stores, and office buildings. Down the center of the street ran the Yellow Car, part of the long-lost Los Angeles Railway that, at its peak, operated over 20 streetcar lines and 1,200 trolleys.
We can't travel back in time, but we can walk down Broadway today, which brims with history - not the kind you find in a book or movie - but a living history you can reach out and touch and experience firsthand.
I discovered Broadway not too long ago when a friend, knowing my love for old books, recommended an amazing bookstore called The Last Bookstore in downtown Los Angeles. It had been some time since I had visited downtown, so I decided to make a day of it and brought my camera along to get some shots of old buildings. In preparation, I visited the Historic Places of Los Angeles page on the Los Angeles Conservancy's website to find out what interesting buildings were near the bookstore. As it turns out, there are a lot! So, after spending the morning browsing in the bookstore, I headed up to Broadway with my limited research to find what I was looking for spread out along South Broadway from 3rd Street to 11th Street. To say I was not disappointed would be an understatement. It became clear to me that there was a story to be told that was right up my alley.
Over the next six months, I spent many weekends shooting the old buildings of Broadway and surrounding streets and discovering the street's rich history and current renewal. One of the major drivers in this transformation is "Bringing Back Broadway," an ambitious, 10-year plan to revitalize the historic Broadway corridor.
In Clifton's Cafeteria, one of Broadway's many historic structures, workers found a neon light that was forgotten for decades. During the cafeteria's recent remodel, the light was discovered in the basement, burning brightly behind a wall believed to have been burning for 77 years. I cannot think of a more fitting metaphor for the Broadway of today. Broadway's architectural and historic jewels still burn bright!
The following blog posts will trace a visual record of Broadway through my lens. I hope you enjoy this unique tour of one of L.A.'s historic treasures.